Urban Legal Advice
Have  legal planning advice for investment operations, purchase of land, real estate etc, is more than ever a necessity of first order in Marbella. The city in particular and the Costa del Sol in general have suffered from multiple controversies and setbacks in urban planning, planning, execution etc that obliges each investor, buyer or interested to have the help of a professional who knows the slightest detail both the Andalusian and state regulations and the geographical and cultural peculiarities of the area.
We advise you whether you are a developer or a private customer and in collective bargaining. Also we can advise you on the urban situation of your property and the possible options.
You will have  the best legal advice in matters of urban planning for the Costa del Sol and Marbella particularly, led by the lawyer Don Rafael Duarte Martínez who with his extensive knowledge and experience, in collaboration with professional experts in different fields; Structure and organizes the plans and measures to be followed in any urban management that is required.
Send us the following form to schedule an appointment or send an email directly to urbanismolegal@marbellapropiedades.com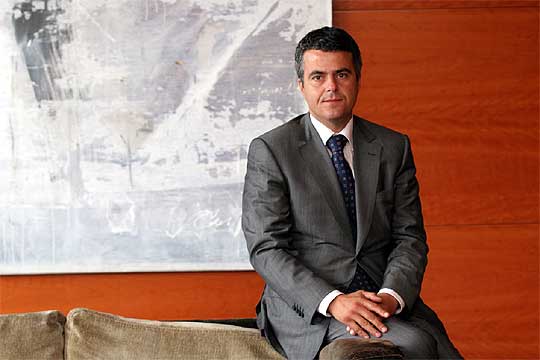 RAFAEL DUARTE
Has a Law Degree from the University of Malaga (1983/1988), Master in Law and Business Economics (1989/1990) and Master in Urban Planning (1992/1993), both degrees from the "Escuela Libre de Derecho y Economia"  (Dir. Dr. Eduardo García de Enterría).
He has been a collaborating lawyer (1990/1999) in Dr. Santiago Muñoz Machado´s Law Firm  with expertise  in consultation resolution and issuing opinions in Public Law (Administrative and Constitutional), with specific training and experience in Urban Planning.
He has an office in Marbella (Málaga) since 1999, with extensive experience in urban planning and management procedures, providing  advice for different municipalities and as a consultant to the Junta de Andalucía.
He has participated in the drafting of the General Plans of Madrid, Jaén, Antequera, Marbella, Casares, Istán and Alozaina, amongst others. Also, he has been part of the management team of the Subregional Land Management Plan of the Western Costa del Sol (2005/2006) and has been a member of the Drafting Commission of the Subregional Land Management Plan of the Agglomeration of Málaga (2007/2008 ).
Expert Lawyer in Marbella
Mr Duarte has been a member of the Management Commission of the Marbella City Council, as head of the urban planning area, after the intervention and dissolution of said Corporation (2006/2007).
In adition he has teaching experience in different universities, as an associate professor in the area of ​​Administrative Law (Complutense de Alcalá de Henares, Complutense de Madrid and Valencia).
Above all, he takes part in the Master of Planning of the territory and Urbanism of the University of Málaga, as well as in the Course of Expert Planning of the Territory and Urban Planning organized by the UNÍA in collaboration with the Bar Association of Málaga;  also he is a Professor at the CEMCI of Granada. In addition to holding various conferences throughout the national territory and collaborates in specialized publications such as Civitas.